Delivery Information
** DUE TO COVID-19 EXPECT SHIPPING DELAYS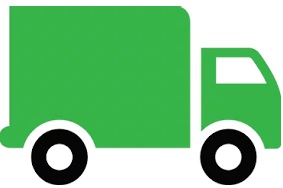 Delivery Time
Items marked "In Stock" ship out within 2-4 business days and will take approximately additional 3-5 business days for ground delivery.
Oversize rugs (some of the 8' x 11' and larger) that require LTL freight can take few extra days in transit.
Items that are on backorder or marked " Out of Stock" require an additional length of time. In the case of backorder, you will be notified by email or phone regarding the delay time.
Shipping Notification
You will be notified by email or phone when your order ships. A tracking number for your shipment will be included in your email.
Expedited shipping is available at customers' expense. Customers requesting expedited shipping ie. overnight or 2nd-day air will be responsible for the additional cost of shipping in which will be charged once we receive the invoice with the expedited shipping expense, not on the original invoice.
Overseas Shipments:
Unfortunately, we are currently not processing overseas shipments.
For any questions please call our customer service: 704-814-9552 or click on the "Contact Us" link to send us an email.