25 Sep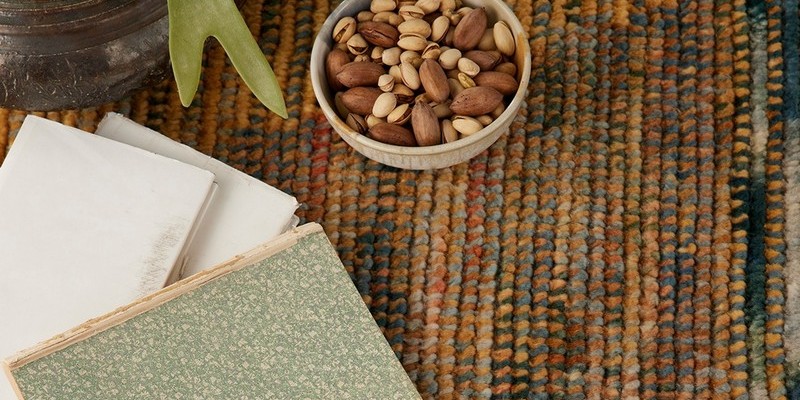 Introduction
The idea of transforming your outdoor living space into an inviting and stylish oasis has never been more popular. With the right choice of outdoor rugs, you will be able to enhance the aesthetics as well as the functionality of your outdoor area. As outdoor rugs have evolved over the years, there is now a wide range of stylish and durable options available to meet the preferences and budgets of all individuals. The purpose of this article is to provide you with information regarding the latest trends in outdoor rugs to assist you in making an informed decision for your outdoor space.
1. Materials Matter
When it comes to outdoor rugs, choosing the right material is paramount. The trend in recent years has been toward rugs made of durable and weather-resistant materials. Because synthetic materials are resistant to moisture, fading, and mold, outdoor rugs have become increasingly popular. These materials are easy to clean and maintain, ensuring they remain attractive for an extended period.
However, these materials may require more maintenance and are best used under covered outdoor spaces to prevent excessive moisture damage.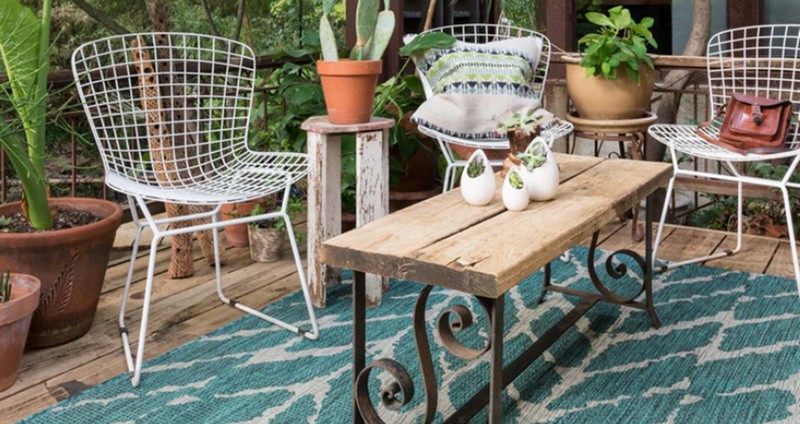 2. Bold Patterns and Colors
Outdoor rugs have evolved from simple designs into vibrant and eye-catching patterns and colors. Make an impact with rugs that feature bold geometric patterns, tribal motifs, or even floral motifs in your outdoor space. Your outdoor setting can be made more inviting and lively with these designs.
Incorporating vibrant colors, such as teal, coral, and sunny yellows, can also add a sense of energy to your outdoor living space. Creating a visually appealing and eclectic look is possible by mixing and matching these bold patterns and colors.
3. Textured Rugs
Outdoor rug design has also gained traction in the area of texture. The presence of raised patterns or weaves in rugs that add tactile appeal will enhance your outdoor space. Textured rugs add depth and interest to your outdoor space, making it feel cozier and more inviting. Aside from providing a great-looking surface underfoot, these textures also provide a comfortable surface.
4. Size and Shape Variations
Outdoor rugs are no longer limited to rectangular shapes and sizes. Currently, you can experiment with various sizes and shapes in order to define distinct areas in your outdoor space. Runners can provide an easy way for guests to move from one area to another, while circular rugs create a cozy conversation nook. The oversized rug can be used to cover a large portion of your patio or deck, creating a cohesive and inviting atmosphere.
5. Eco-Friendly Options
Sustainability is an issue that has gained prominence in recent years, which has also had an impact on the trend in outdoor rugs. Many manufacturers are now offering eco-friendly outdoor rugs made from recycled materials or from sustainable fibers. Adding these rugs to your home not only improves its appearance but also contributes to your commitment to reducing your carbon footprint.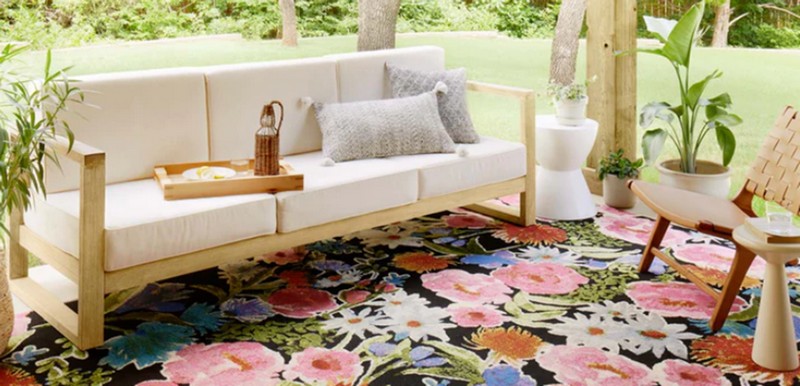 6. Layering Outdoor Rugs
Layering outdoor rugs is a trend that has gained popularity. By layering different sizes, shapes, and textures, you can create a visually appealing outdoor space that is dynamic and engaging. In addition to adding depth and character to your outdoor area, this technique allows you to mix and match patterns and colors in order to create a truly unique appearance.
7. Indoor-Outdoor Versatility
The consumption of outdoor rugs is not limited to the outdoors, as there are a variety of contemporary designs that blend seamlessly into indoor decor, which makes this a practical and cost-effective method of transitioning from one space to another.
8. Durability and Maintenance
Durability and ease of maintenance are two of the most important factors to consider when purchasing an outdoor rug. Make sure the rug is resistant to mold and mildew, and it should be UV-stabilized so that it will not fade from exposure to sunlight. Outdoor rugs are easy to clean with a hose and mild detergent.
Conclusion
Choose the right rug at Rugs Town for stylish and durable outdoor living. Among the latest outdoor rugs, bold patterns and colors add personality, as do innovative designs that cater to different tastes. With these trends in mind and your unique preferences, your outdoor space can be transformed into a functional and beautiful retreat you'll enjoy forever. Enhance your outdoor living experience with a trendy and durable outdoor rug.